| | |
| --- | --- |
| Global Arbitration Review | 09 June 2017 |

Headlines
Light shed on Italy's solar win
An award from late last year rejecting Belgian investor Blusun's €187 million Energy Charter Treaty claim against Italy over reforms in the country's solar sector has been published this week.
ICC court appointments reflect diversity drive
The ICC International Court of Arbitration has appointed a diverse list of 41 new members from 38 countries at a meeting of the ICC World Council in Nairobi – including figures from jurisdictions where it has yet to establish national committees and many women.
Cracking the whip on bad behaviour
Arbitration users regularly say they want tribunals to rule with a firm and fair hand, but when faced with disruptive conduct arbitrators are often hesitant to crack the whip. At GAR Live Singapore, delegates considered the range of bad behaviour in international arbitrations and how tribunals should respond.
The common law creep
While ideally arbitration should draw "50-50" from both common and civil law traditions, in reality practice and procedure are "slipping towards the common law end of the spectrum" said a speaker at GAR Live Singapore yesterday. 
Abuse of process discussed in Singapore
Speakers at GAR Live Singapore yesterday considered abuses of the arbitral process – whether structuring investments for the sole purpose of bringing a claim, hitting a party with multiple claims based on the same facts or bringing a claim founded on a corrupt transaction or as a way to launder money.
Recent Highlights
Chinese treaty claim against Yemen clears hurdle
An ICSID tribunal has agreed to hear a Chinese state entity's claim against Yemen over the expropriation of its investment in a project to build an airport terminal while rejecting an attempt to import broader dispute resolution provisions from another treaty.
"Double hatting" under new scrutiny
A small group of highly influential "power brokers" regularly combine multiple roles in investment arbitration but the controversial practice – known as "double hatting" – is not widespread within the field, researchers at the University of Oslo have found.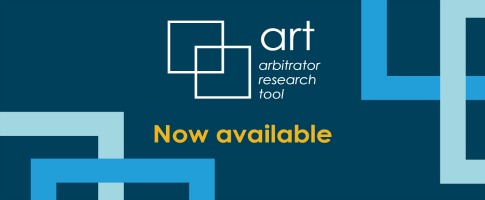 Follow us on LinkedIn
and Twitter
Law Business Research Limited, 87 Lancaster Road, London, W11 1QQ
Registered in England and Wales number 03281866
VAT No. GB 160 7529 10
TVA No. BE 0845.371.826